Long Term Car Rental and Self Drive in Uganda

Are you looking for long term Car Rental in Uganda on Self drive or with Experienced chauffeur to take you around Kampala? Self drive Uganda is the only experienced local car rental Agency that offers the best Rental Rate for long term rental starting at US $30 per day without fuel.
Self Drive Uganda offers Saloon cars, SUVs like Toyota Rav4, Toyota Premio & Toyota Vitzs for long term projects in the various places around Uganda.
Long Term Car Rental in Uganda with Self Drive Uganda is the way to go for all travelers from all over the world. This option is convenient for all travelers interested in exploring and adventuring the various safari destinations around Uganda.
Self-drive Uganda is the home of all Long Term Car Rentals in Uganda and this option is available when you need Long Term Car Hire or Monthly Car Rental for more than 30 Days to 6 months. Various Car Hire/ Rental Options are available for travelers and these are preferred depending on the tastes and preferences of the travelers.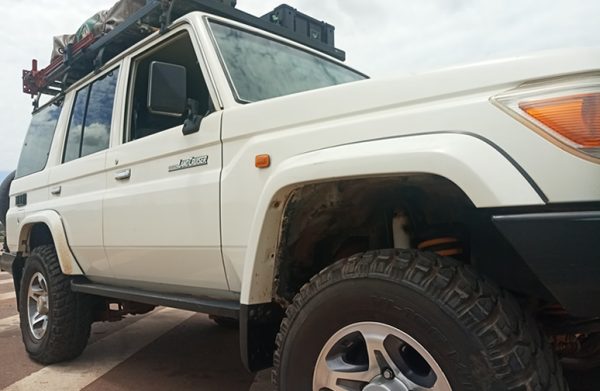 Our Long Term Car Rental Deals are affordable to all clients since we ensure they fit in every client's budget. We offer cars with a higher Mileage to enable you transfer for longer periods in the safari destinations of your choice in Uganda with friends and Family as well as Colleagues.
Please call in Now to Make your Reservation with our Travel Experts who shall draft and offer you the Best Car rental services in Uganda at discounted prices on Tour.
Why Long Term Car Rental in Uganda
Long Term Car Rental offers you a variety of Car Options to choose from ranging from Full Size Cars, 4WDs, SUVs etc.
Long Term Car Rental gives you an opportunity to travel conveniently and comfortably to the safari destination of your choice with friends and Family.
Long Term Car Rental is ensures flexibility due to the fact that it provides you ample time to travel to any destination for a longer period of time within your specific budget.
You Travel with various extras like the GPS, Travel Maps to locate you safari destinations.
24 Hour Emergency Roadside assistance is available for all travelers that prefer Long Term Car Rental.
Discount Offers are available for travelers that prefer this option especially those that travel in groups.
All Adventurers

Manual or Automatic

Excellent fuel consumption


Air conditioning